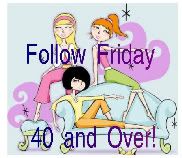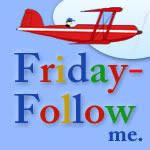 Linking up again with Follow Friday and Friday Follow 40 and Over. If you haven't tried it yet, you should. It's a great way to find some new reads. Plus all the cool kids are doing it.
Today I thought a great deal about just what I love about living in the South.
I love hearing that slow, soft drawl.
I love Southern manners. Now I'm not saying those who live north of the Mason/Dixon don't have manners but it's been proven in an earlier post that saying "Yes Ma'am" or "No Sir" to someone is frowned upon and thought rude. Really?
I love the small town festivals held in the South. And do you want me to get started on pageants? I think we all know where I stand on that, right?
I love grits. And biscuits with homemade preserves. And fried chicken with whipped potatoes and milk gravy.
I love that a man will still hold the door open for a woman.
I love that people wave when they pass each other on the road. Or as they pass your house.
I love sitting on the front porch with a glass of sweet tea. Waving at people who pass.
I love passing a field filed with rows and rows of freshly rolled hay.
I love that people 'make a garden' each year and share their abundance with people at work, church or their neighbors.
I love that we know our neighbors by name and watch out for one another.
I love seeing old barns filled with farm implements that are years and years old but are still being used today.
I love that nothing speaks louder to the Southern woman's heart than something that blooms, especially blue plumbago and hydrangeas…the epitome of the Southern garden.
I love that every good Southern girl can quote lines from "Gone With The Wind", "Steel Magnolia" and "Talladega Nights".
I love that we accept and love our crazy people.
I love we still 'sit up with the dead' in some parts.
Yes, I'm a lucky, lucky girl.